Get your business faster to the cloud. Our mission is to support companies in optimizing their performance and boosting profitability through custom cloud infrastructure solutions.
We are a technology-first company
From the very beginning we knew that one tech solution cannot fit all cases and companies. Each one of our projects is unique and requires a customized and case-specific approach. That is why we constantly learn and master various technologies and select the most suitable one for each project.
We began our journey in 2009, addressing the growing need for competent technical specialists who can tackle the complex IT infrastructure challenges and then evolved to meet the rapid transition to cloud services. Already then, to improve our project work, we have applied certain practices and the holistic philosophy, which nowadays, everyone calls DevOps – the combination and automation of the work of software development and IT operations teams. Since then, we have been moving together with the ever-changing and evolving IT environment. Learning. Specializing. Perfecting. Growing our team.
Our team
We have a devoted team with various backgrounds and expertise in different fields in the IT sphere. This guarantees that no matter what specific requirements, needs or issues you need to solve, we have the right person for the job.
Our clients
Our clients are an intrinsic clog in the GotoAdmins machine. Our client's business needs are our main focus every time we take a new project into our hands. We shape our work based on the unique specifics of the client.
Our clients' success matters. Always
Client-centric​
We communicate proactively with our clients and build custom solutions tailored to their needs. ​
Reliability
Our team of experts knows that every business runs on schedules and deadlines. We always deliver on time.
Speed
We are fast. We are always online to solve a problem or answer a request within guaranteed SLA time.​
Simplicity
We keep it simple. This way we easily identify and solve problems fast and without overcomplicating a task.​
Security​
We work with your development team and start embedding the best security practices from the early start of your product development.​
Expertise
We love to learn and play with the latest technologies. This allows us to help us stay on the bleeding edge and give your company a competitive advantage.
Cost-effectiveness
Our monthly plans offer maximum flexibility and ROI compared to other players on the market and are tailored to each client's needs.​
Proactivity
We never wait for you to spot a problem first. We spot an issue with your systems and fix it in the background. Without any downtime.​
Vendor-neutral ​
We are not biased towards a particular technology. We'd rather work with any vendor or product that solves your technological challenges/requirements.​
Process oriented​
The benefit of our experience is that our processes are now tried and tested, finely tuned, and solid in their performance. To achieve your goals. ​
Trust-based
Transparency and trackability are essential. We empower you to know the what, how and why of every part of the IT strategy we run for you.​ Cloud computing systems made easy
We are experts in designing, building, deploying, managing, and servicing your IT infrastructure on several cloud platforms. We are vendor-neutral. Our goal is to solve your tech challenges, and not limit you to one product or platform.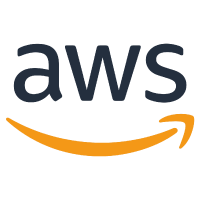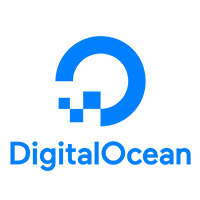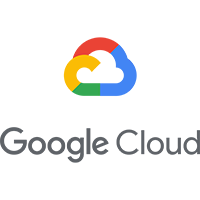 Benefit from the expertise of a whole team of specialist
Two heads are better than one. True. Now, how about a whole team, working on and maintaining your whole infrastructure? This is just one of the reasons why choosing GotoAdmins is the secure way to your success.
We are proud to work with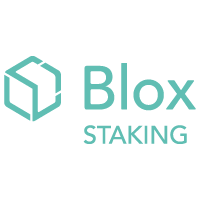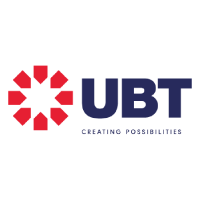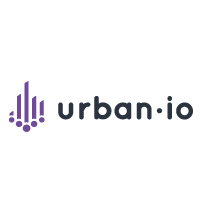 Building a team is valuable, creating a team of like-minded experts - priceless
Over the years, GotoAdmins has grown steadily, adding more and more talented people to our team. Now, we are grateful for having a true family of devoted professionals, living and breathing what we do. And that's why we do it right.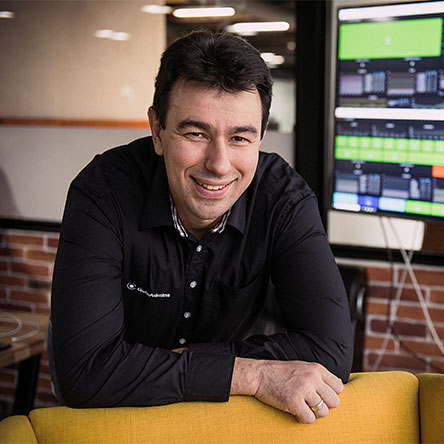 DevOps Architect and co-founder
With his vast experience and deep understanding of DevOps principles and practices, infrastructure automation, and cloud computing, Krasimir and his close work with the team guarantees the success of every client and helps them achieve their business goals.
Throughout his career, he has developed a strong track record of delivering strong results. Krasimir defines himself as a lifelong learner, always seeking to expand his knowledge and stay up-to-date with the latest developments in the field.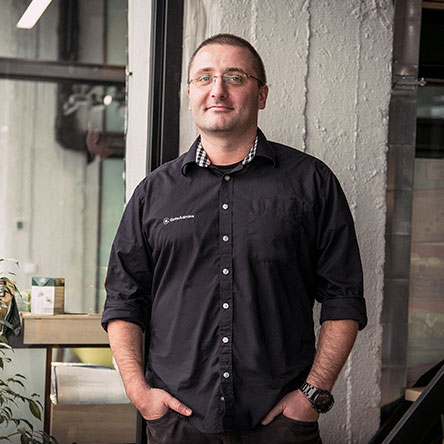 Web 3.0 and Cloud Infrastructure Specialist
and co-founder
Stoyan has a solid, over 18-year experience in the software industry. He has mastered the complex Linux and Unix systems, and IaaS platforms such as AWS, Azure, GCP and large Kubernetes clusters. His main interests and areas of specialization at GotoAdmins are Web 3.0, Cloud Infrastructure Management, Security, building high-traffic SaaS platforms, and Open Source Development with GoLang and Python. Out of the office, Stoyan is an avid diver and traveler.
Get in touch with our GotoAdmins team
You can reach out any time, any day, from any sport in the world. Our team will be always available.
Want to become a member of GotoAdmins?
We are always on the lookout for talented IT specialists. So if you want to work with industry experts and interesting projects, submit your unsolicited application.